Support
Dedicated Pharmacists Support
We offer one to one support through your designated pharmacist, so you know you have always got the same point of contact. Your pharmacist is available daily to answer any pharmaceutical or clinical queries that you may have.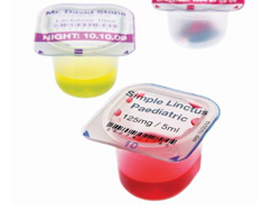 Out of Hours Support
To ensure your care home has support at all times, we also provide an emergency out of hours number, where you can reach a pharmacist who can offer expert advice regarding any issue that may arise.
Medicines Management Advice & Support
We offer a wide range of specialised advice including safe storage, administration and audit of medicines and risk management. Our care home team can advise you on complex medicines management areas such as cover medication and medication risk assessment to ensure your care home if fully compliant with current legislation and CQC guidelines.
Free Medication Management Templates
Our care home team can provide you free templates for the following:

Medication administration records
Medication error report forms
Confirmation of medication forms
Covert medication advice forms
Covert medication agreement forms
Risk assessment for self medicators
General risk assesment forms
Medication in/out logs
Staff agreement
Internal Audits
We will carry out anual internal care home audits to ensure medication handling in your care home environment is fully compliant ahead of regular inspections by the Care Quality Commission (CQC). Our medication audit will make sure your staff manage medicines correctly as determined by the latest guidance and best practice.